With the new Citrix Receiver Auto-update function, it is important to select the right update program that fit your installation.
You may not want users to update their Citrix Receiver them self, as your helpdesk has to deal with different versions of the Citrix Receiver. If your organization requires that you be in the LTSR program, then you have to set this on the installation/policy.
If using installation parameters the flowing can be used: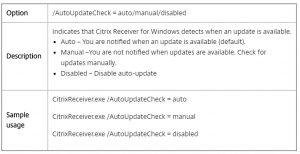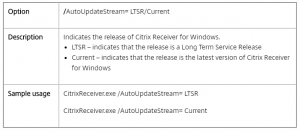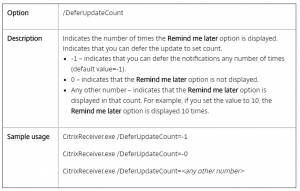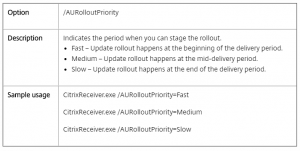 To test I have run this installation:

This end up with these registry settings:
Be aware that I have run the installation as an administrator. If you run the installation as a user then the settings will be under HKEY_CURRENT_USER and not under HKEY_LOCAL_MACHINE.
You can allow control the update feature with policies: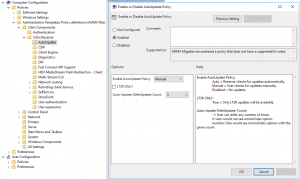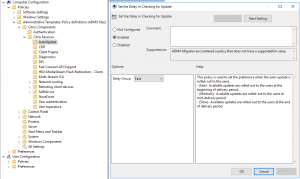 Conclution:
My point is that it is important to think of the update feature, when deploying Citrix Receiver. I have seen customers that did not control this and end up with many calls to the helpdesk, because Citrix Receiver started to update on the clients.  A lot of cleanup had to be done because clients had different versions of the Citrix Receiver installed.